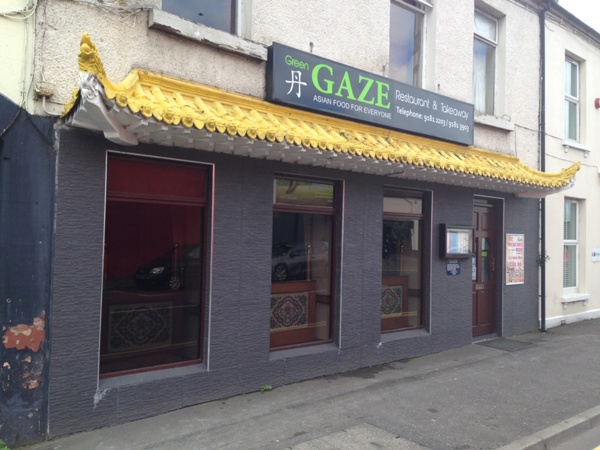 Welcome to GREEN GAZE Newtownards
Here at GREEN GAZE, our team of dedicated chefs have travelled extensively and earned a wealth of knowledge to bring you a diverse and revolutionary modern style of excellent Asian Cuisine.
For those less adventurous, please don't hesitate to ask us for variations of your own on the existing menu.
Green Gaze Sauces
Satay; A mouth watering Thai inspired peanut and chilli flavoured sauce with coconut milk, chilli and a hint of lemongrass.
Teriyaki; A Japanese darkened sweet and rich savoury soya style sauce.
Thai Sweet Chilli; A new sweet chilli sauce with a mix of Mexican spices fused together.
Hot Peking Sauce; Peking Sauce has been adapted to suit a more local taste with emphasis on a sticky sweet sauce with a helping of chilli, our variation will be sure to please.